J.H.H. Boyd, Nurseryman & Seed Collector
On February 11, 1861, Jonathan Henry Harrison Boyd was born to Fernando Campbell Boyd and Jane Winchester Boyd of Roane County, Tennessee. As the nation moved towards Civil War, Fernando Campbell Boyd moved his pro-Union family to Albany, Kentucky and stayed there until 1868. Following their return, JHH moved with his family yet again to Bledsoe County and later Sequatchie County where his father bought a small farm with a loan. After his father's untimely death in March of 1871, JHH and his three brothers – Daniel Dueast, Ballinger Wright, and John Campbell – were left to pay the debt on the family farm. Successfully purchasing two farms through the 1870s, JHH moved to the Cagle community where his initial interest in plants was piqued by the strange death and illness of grazing cows in the area where he lived.
Contacting local authorities and eventually sending the contents of the dead cattle's stomach to the University of Tennessee, JHH determined that the Calycantheus bush, commonly called sweet shrub, was responsible for the livestock poisoning. Learning that patent medicine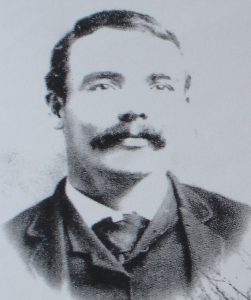 companies used sweet shrub for the production of medication, JHH began collecting and selling seed pods from the bush. In 1886, JHH sold his first sale of sweet shrub seed for $5.00 (an equivalent of roughly $130 today). JHH set out to learn all he could of the local flora. He contacted experts and purchased books to study regarding the plants of the area. After increasing success in the sell of his seeds, one particular order from JHH sparked the interests of Mr. Emmerson E. Sterns of Brooklyn, NY. Receiving an order from JHH, Mr. Sterns travelled to the Cagle community where he proceeded to teach JHH the names and uses of all the indigenous trees and plants in the area. By 1887, JHH had started his nursery business in the Gage community. Operating under the name JHH Boyd, Nurseryman and Seed Collector, JHH began to experience significant success. On May 15, 1887 he married Ersey M. Johnson of Van Buren County. Ersey and JHH had two sons – Fernando Campbell (1888) and James Reed (1890) – before her premature death from pneumonia on November 15, 1892. Several months later on May 20, 1893, JHH married Edna Tate, a native of Warren County, and to this union, four daughters were born. As his farm at the head of the Collins River gained notoriety, JHH was successful in establishing a post office in Gage where, for six years, he operated as the postmaster.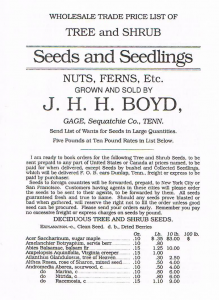 By the late 1890s, his products were being sent all over the world by virtue of his established reputation of having exotic and rare plants and seeds. In 1904 JHH moved to Irving College to be closer to the railroad and because the soil was better suited for growing large fields of nursery stock. Here he established Forest Nursery and Seed Company with George Perry in 1902. In 1907, JHH was approached by Frederick Law Olmsted for the purchase of plants for the reforestation program being conducted within the Biltmore Estates of Asheville, North Carolina. Sending an order of close to a million seedlings in a refrigerated railroad car, the Biltmore Estates shipment helped establish Forest Nursery on solid financial footing. JHH continued his business until 1912 when he sold Forest Nursery to Mr. A. P. Hill. Within two years, his sons JR and FC purchased the nursery back from Mr. Hill. While the orchard business experienced a drastic decline during prohibition, interest in landscaping brought an increase in the sale of other trees, plants, and vines. Grafting and budding became standard processes in the industry allowing standing mutations and more attractive plants. JHH was ever quick to notice to an unusual shrub or tree and add it to his stock. The pink dogwood is a classic example of this practice. Despite only four months of formal education, JHH's unique passion for flora discovery and fertilization led him to experiment and innovate his industry. He was even a noted spelunker and was known for his collection of bat guano for fertilizer. JHH died on February 21, 1924 at his home near Irving College. In 1925, the business was incorporated with the name Forest Nursery Company, Inc. Having established a successful nursery industry in Warren County, the next chapter of the Boyd success came under the leadership of JHH's two sons, JR and FC. Living with their parents in Sequatchie County the first few years of their lives, the two brothers moved in 1892 to the nearby home of their Granny, Mrs. Elizabeth Jane Winchester Boyd (1837-1924), after the death of their mother. Granny Boyd taught the children proper manners and instilled a good sense of morality. She had been a schoolteacher and was a strong Christian woman. JR and his brother moved with their father to Irving College, TN, in 1904.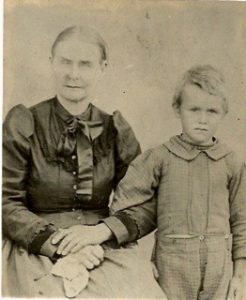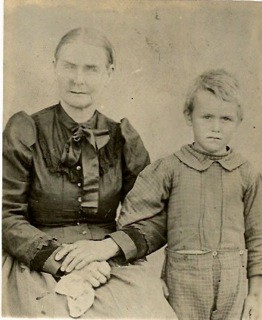 Working with their father at Forest Nursery, JR and FC purchased Forest Nursery back from Mr. A.P. Hill who had purchased it from their JHH in 1912. The brothers became partners at "Boyd Brothers-Forest Nursery" for several years. In 1929, JR purchased the interests of the company retained by FC. From this milestone, FC established his own nursery, reverting to the original name "Boyd Nursery Company."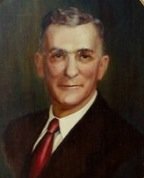 While JR would remain devoted to the wholesale business, FC's Boyd Nursery Company would become invested in mail order retail aspects of the industry. FC initially located his business in McMinnville's Depot Bottom, but eventually he moved nursery operations to what would become the Westwood community within McMinnville. Both FC and JR remained close during the difficult days of the depression and often conferred with one another about how to best deal with the problems of the day. During these early days of Boyd Nursery Company, it is notable that FC sold multiple Tulip Poplars to, then governor of New York, Franklin Delano Roosevelt. By the mid 1940s, Boyd Nursery Company operations had grown so large that a relocation to the Morrison community near the outskirts of Warren County had become necessary to sustain business momentum. During this move to the Morrison area, Boyd Nursery Company established multiple irrigation ponds and lakes on either side of Highway 55.
Throughout his life, JR Boyd was involved in many civic and business affairs, including the McMinnville Power Board and the Chamber of Commerce. As the second president of the Chamber of Commerce, he was instrumental in forming McMinnville during the early 1950s.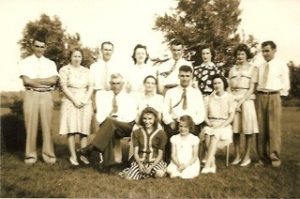 JR died in 1965 at the age 75. FC was also involved in multiple civic affairs during his life. FC Married Sarah Jane Maxwell at Irving College on June 5, 1904. They became the parents of 13 children, including FC Boyd, Jr. He retired in 1948 and established Westwood Angus Farms. He was a generous and civic-minded leader in his community, church, and many agricultural and civic organizations through the years. He served as an Elder at Central Church of Christ till his death. He was memorialized with the Boyd Christian School, State Highway 55, Westwood bridge, and in the former F.C. Boyd Azalea Trail at Cheekwood.
F.C. Boyd III & Boyd Nursery Company, Inc
Following the death of FC Boyd Sr. in 1960, the leadership of the Boyd Nursery Company passed to his sons Henry N., J. Austin, FC Boyd, Jr., and Clark C.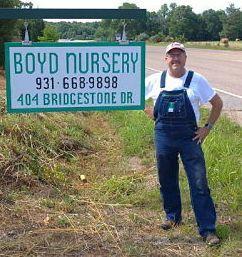 Under the leadership of this new generation, Boyd Nursery Company continued to produce quality nursery stock until the sale of the company in 1973.
Despite the sale of the company, the nursery continued to operate, and in 1976, the company reformed. Operations continued until the death of Henry Boyd in 2001. At this time Boyd Nursery Company was purchased by FC Boyd III. Campbell brought Boyd Nursery Company into the modern age. Taking a charge to continue providing quality plants at reasonable prices, Campbell has followed in the footsteps of his ancestors. Working throughout the year, Campbell, along with his son, Justin, and daugther-in-law, Kayla, continue to propagate and ship nursery stock for both wholesale and retail customers.
Our Family Heritage
Following the unprecedented level of success achieved by JHH Boyd and his establishment of the nursery industry in Warren County, the Boyd family experienced a significant amount of growth and prosperity, and like the branches of a tree, many members of the Boyd family went on to establish successful nurseries within the Middle Tennessee area. Some of these nurseries, such as Flower City Nurseries and Boyd & Boyd Nursery, continue to prosper today, providing excellent plant stock and service. We at Boyd Nursery Company continue to work with these family nurseries and encourage family unity. Below you will find their official links and we encourage you to explore their websites and share in our heritage.
Photo Gallery
Check out our Catalog History!